This year's 33rd
Annual
Convention

took place
on Monday, October 1, 2018 at the
DoubleTree by Hilton
101 Wyse Road, Dartmouth, NS
---

Advisory Council on the Implementation


of a National Pharmacare




Community Dialogue


The formal public consultation process
has ended, but

YOU

can still be involved.




Click

HERE to learn about the Advisory Council and to learn how you can share your ideas on this most important topic
affecting senior Canadians like yourself.








A Message from the
Canadian Labour Congress
(the national voice of Canada's unions)




It's crunch time. The Advisory Council on the Implementation of National Pharmacare is about to report back to the government.
Big Pharma and insurance industries are spending big bucks to lobby for a "fill-in-the-gaps" model. Let's make sure that we challenge their self-serving efforts.
You can write to the Chair of the Advisory Council, Dr. Eric Hoskins, right now. Tell him that half-measures and band-aid solutions won't work.
Click HERE to send your message to Dr. Eric Hoskins (Chair of the Advisory Council on the Implementation of National Pharmacare).

We can't underestimate the power of every message we send at this crucial moment. The Council is working on its interim report as I write this.
Let's make sure the report reflects what we want and what we need.


---
Seniors' Advisory Council of Nova Scotia
PRIORITIES for 2017 - 2018
The Seniors' Advisory Council of Nova Scotia will advocate for seniors in this province for measurable improvements in the following priorities by being informed and influencing the decision makers in various government departments responsible to carry out the actions of the priority.
Priority #1 Patient Centered Health Care
Priority #2 Monitor the recommendations of SHIFT:

Nova Scotia's Action Plan for An Aging Population
Priority #3 Financial and Pension Security in Retirement
Priority #4 Facilitate the Participation of Seniors in Nova Scotia's
Economic Recovery
Priority #5 Support for Caregivers
---
Click

HERE

for further details
---


Seniors' College Association
of Nova Scotia

Winter course information and in-person registration sessions
to be provided from January 7-9 in HRM, Chester, Mahone Bay, Liverpool and Truro, as follows -
Halifax - Monday, January 7/2019 (information only)
Chester & Mahone Bay - Tuesday, January 8/2019
Liverpool & Truro - Wednesday, January 9/2019

Click
HERE
for more information.
---
2017 - 2018 Public Service Superannuation Plan (PSSP)



Annual Report
(Click above)

The Annual Report provides you with interesting statistics about the PSSP. It also includes information on the PSSP's 2017-2018 investment performance and its financial status at year-end March 31, 2018.
---


Welcome to the 28th edition of the Positive
Aging Directory. A guide to programs and services for
Older Adults
in Nova Scotia.


---
WANT TO HAVE AN IMPACT IN THE LIVES OF
YOUNG PEOPLE IN YOUR COMMUNITY ?
Learn about

Mentoring Plus

, an initiative led by Dalhousie University's College of Continuing Education, which brings together retirees who want to share their skills, knowledge and networks with groups of young adults who need help determining a career path.


Click HERE to view further information regarding
the

Mentoring Plus

strategy for social and economic opportunities.

---
---
The Community Health Team (CHT) is a community health model that focuses on the promotion of health and wellness. CHTs support individuals and families to build knowledge, confidence, and skills to help make healthy lifestyle choices and to better prevent and manage risk factors that are common across chronic conditions. Each CHT collaborates with many partners, and is working to strengthen links across the health system, and involves the participation of the community it serves. CHTs are led by Primary Health Care at Nova Scotia Health Authority, in partnership with the IWK Health Centre. For more information, visit www.communityhealthteams.ca


---

As part of the
Atlantic Canada Health Care Coalition Society
,
members of
NSGREA
are able to receive great
Fleet Discount Pricing
on
NEW
Chrysler
,
Dodge
,
Jeep
,
RAM
and
Fiat
vehicles.
To take advantage of this special pricing, contact
Head Office
to obtain
a special "Fleet #" to present to participating
Chrysler
dealerships
as part of your purchase process.
---
BAYRIDES - a community based, non-profit organization offering affordable, reliable and accessible transportation to all residents of the St. Margaret's Bay area of the Halifax Regional Municipality, is seeking volunteer drivers to complement their service.
Volunteer drivers use their personal vehicle and are reimbursed for mileage.
If this seems like a worthwhile use of your time and service to your community as a retiree, CLICK on the above logo for additional information and to download a volunteer driver application form
OR
Simply call
902-820-6600
to speak with a member of the organization directly.
---
---
REGIONAL MEETING SCHEDULE


REGION 2

Lunenburg/Queens Area

Thursday, November 29, 2018

Lunch at noon
Meeting at 1pm
KO's Family Restaurant
434 King Street
Bridgewater, NS
---
REGION 3

Halifax/Dartmouth Area

Tuesday, November 27, 2018

Christmas Lunch
12 noon for dinner service at 12:30pm
(15% meal discount)
Steak & Stein Restaurant
6061 Young Street
Halifax, NS

If attending, please
RSVP HERE by November 23rd


---
REGION 6

Annapolis Valley Area

Tuesday, December 4, 2018
Meeting at 10:30am
(Pay for own lunch)
The Driftwood Restaurant
229 Commercial Street
(Corner of Commercial & Cottage Streets)
Berwick, NS


Back to TOP of Page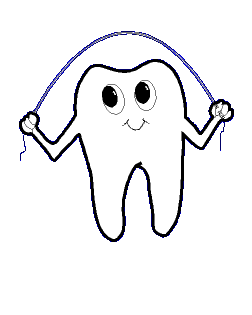 Do

YOU

need & want affordable

DENTAL

insurance coverage ?
Click
HERE
for more information !!!


---
---
---
For more specific information on
searching our website

CLICK on
Search our Site