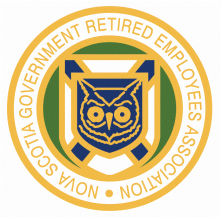 ---
To enroll in
ANY
of the Benefit Programs listed below, you must first become a member of
NSGREA (Click HERE to join)


GMS Dental Plan (for ALL members of NSGREA)
GMS Travel Plan Option 1 - Travel Star
(for ALL members of NSGREA)

GMS Travel Plan Option 2
(only for NEW members of the NSGREA Dental Plan)


Plan Direct Life Insurance (Guaranteed Issue Deferred Benefit)

Assumption Life - Golden Protection Life Insurance (Immediate Protection)

Johnson Insurance (Home & Auto Insurance)

MHCSI (Prescription Drugs Discount Program)

InnoviCares (Brand Name Drug Program)

---

NSGREA introduced,
through

Group Medical Services

,
a Dental Plan benefit program to our members back in 2008.
Since then, NSGREA has introduced additional benefit programs dealing with Life Insurance and Travel, including UPDATES designed to meet the needs of the major demographics of the association.
NSGREA continues to associate itself with

Johnson Incorporated

, providing our members with access to voluntary Automobile and Home Insurance programs. At our annual convention in September of 2009, a mandate was given to the Provincial Executive to pursue,
through

Managed Health Care Services Inc
, a Prescription Drugs benefit program, which has since become available to our members on a voluntary basis.

---
The links below are to files in Adobe PDF format. If you don't already have the Adobe Reader installed on your computer, go to
http://get.adobe.com/reader/
to download it NOW !!!
---

For further information and enrolment instructions, please follow the links below.
477 Cobequid Road, Unit 2 (Upstairs), Lower Sackville, Nove Scotia, CANADA B4C 4E9
(902) 865-5050 or 1-800-677-8666
office@nsgrea.ca