---
WANT TO HAVE AN IMPACT IN THE LIVES OF
YOUNG PEOPLE IN YOUR COMMUNITY ?
Learn about

Mentoring Plus

, an initiative led by Dalhousie University's College of Continuing Education, which brings together retirees who want to share their skills, knowledge and networks with groups of young adults who need help determining a career path.


Click HERE to view further information regarding
the

Mentoring Plus

strategy for social and economic opportunities.


To attend a

ONE-DAY

orientation session in your area, please contact the following organizations for an application to attend.



Applications are due in by

FRIDAY, MAY 4, 2018

.



Orientation sessions (Lunch will be served) as follows:



SYDNEY

- Monday, May 7, 9am to 4pm
Contact: Lindsay Latham, Schools Plus Facilitator
llatham@gnspes.ca



TRURO

- Tuesday, May 15, 9am to 4pm
Contact: Truro Police Service
police@truro.ca



KENTVILLE

- Thursday, May 17, 9am to 4pm
Contact: Kentville Police Service
info@kentvillepolice.ca


---
---
The Community Health Team (CHT) is a community health model that focuses on the promotion of health and wellness. CHTs support individuals and families to build knowledge, confidence, and skills to help make healthy lifestyle choices and to better prevent and manage risk factors that are common across chronic conditions. Each CHT collaborates with many partners, and is working to strengthen links across the health system, and involves the participation of the community it serves. CHTs are led by Primary Health Care at Nova Scotia Health Authority, in partnership with the IWK Health Centre. For more information, visit www.communityhealthteams.ca
---

Coalition members (of which
NSGREA
is one) can now receive great
Fleet Discount Pricing
on 2017
Chrysler
,
Dodge
,
Jeep
,
RAM
and
Fiat
vehicles.
To take advantage of this special pricing, contact
Head Office
to obtain a special "Fleet #" to present to participating
Chrysler
dealerships as part of your purchase process.
BAYRIDES - a community based, non-profit organization offering affordable, reliable and accessible transportation to all residents of the St. Margaret's Bay area of the Halifax Regional Municipality, is seeking volunteer drivers to complement their service.
Volunteer drivers use their personal vehicle and are reimbursed for mileage.
If this seems like a worthwhile use of your time and service to your community as a retiree, CLICK on the above logo for additional information and to download a volunteer driver application form
OR
Simply call
902-820-6600
to speak with a member of the organization directly.
REGIONAL MEETING SCHEDULE

2018
REGION 2
Lunenburg/Queens Area


Royal Canadian Legion
Churchill St. Bridgewater, NS

Thursday, May 10, 2018
1:30 pm

REGION 3
Halifax/Dartmouth Area


St. Andrews Community Centre
Barnstead Lane, Halifax, NS


Thursday, May 24, 2018


1:30 pm
REGION 7
New Glasgow/Antigonish Area


Sobeys Community Room
East River Road, New Glasgow, NS

Thursday, May 17, 2018


1:30 pm
REGION 8
Cape Breton Area


Sydney Pensioners Club
30 Inglis Street, Sydney, NS

Tuesday, May 15, 2018


12 noon

(Dinner Meeting
)
Back to TOP of Page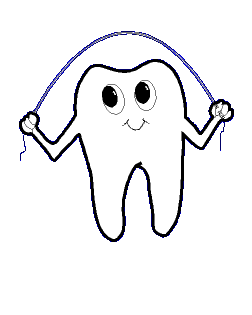 Do

YOU

need & want affordable

DENTAL

insurance coverage ?
Click
HERE
for more information !!!


---
---
---
For more specific information on
searching our website

CLICK on
Search our Site